SHIELD COLLECTION by LOUISE LECONTE
The Shield Collection is a bags and leather goods collection designed by Louise Leconte in 2013
All items are made of leather moulded on an original copper shield

Louise Leconte approaches fashion in the same way as one would approach an artistic discipline and sees it as a field of research and experimentation. With fashion being the reflection of a society, its failings and traditions, Louise Leconte puts the prerequisites and manipulations of a system (and the infringements of that system) in perspective through garments, parades and an institutional game of trends. Photos: Ismael Moumin / Micha Margo Text: Philippe Pourhashemi
APOSTASY by LOUISE LECONTE
The Apostasy collection was designed by Louise Leconte in 2012 as she was attending the La Cambre visual arts school in Brussels
LADY GAGA was spotted wearing various outfits from the Apostasy collection
*The collection draws a parallel between the armour and the many rituals women follow each day before facing the outside world; questioning set values and societal aspects and investigating the complex notion of gender and the place of women within contemporary worlds. Text: Philippe Pourhashemi Photos: Lalo Gonzalez
APOSTASY by LOUISE LECONTE / Film Editing
Art Direction + Editing of a short film introducing the APOSTASY collection
The film was shot in Marrakech thanks to the warm welcome of the Dar al-Ma'mûn Artists Residency
In collaboration with CAP Production
FELLAH HOTEL, Marrakech
LOUISE LECONTE was appointed Creative Director of the Fellah Hotel, thus responsible for creating and managing its visual identity:
interior design / product design / web design and social media management / photography / filmmaking / graphic design
She also helped on the commercial side of the project by writing press releases and attending the renowned LE Miami hotel fair where she was in charge of introducing the project to close to 60 buyers over the course of 4 days
*The Fellah Hotel model was based on the cohabitation and fruitful relationship between a luxury hotel and an art center, Dar al-Ma'mûn, which hosts an artist residency in visual arts. The coexistence of both entities creates a multi-disciplinary platform leading to a singular travel experience where people can meet and learn from each other.
FELLAH HOTEL, Marrakech / Interior Design
Interior decoration of the Fellah Hotel in Marrakech: 80 bedrooms (from regular to suite), Restaurant, Outdoor Gym, Kid's club, Meeting rooms, Tea Room, Spice shop, Souvenir store.
FELLAH HOTEL, Marrakech / Film shooting + Editing
Shooting + Editing of a short film about the Boiler Room residency at Fellah Hotel's in-house Artists Residency, Dar al-Ma'mûn.
FELLAH HOTEL, Marrakech / Film Editing
In collaboration with Blend Agency, NY
Editing of a short film introducing Fellah Hotel through the experience of Aisha Sasha John, an artist in residence at Dar Al-Ma'mûn, the cultural foundation located within the hotel.
FELLAH HOTEL, Marrakech / Website: Creative Direction
In collaboration with Blend Agency, NY.
FELLAH HOTEL, Marrakech / Photography
Photographic material shot between 2013 and 2015 (used on website + press)
FELLAH HOTEL, Press / PORTER Magazine
Two pages article in PORTER Magazine about the creative direction at Fellah Hotel
DISORDER Studio, Brussels / Website
Web design for Interior Design & Art Direction DISORDER Studio based in Brussels
Brand Identity for the upcoming Belgian fashion label YOMI
thenameofflowers® / An editorial project by LOUISE LECONTE
thenameofflowers® , Photo Album
Excerpts from the photo album thenameofflowers®
Layout: Louise Leconte
Photos: Micha Margo / Jonathan P Levy / Lalo Gonzalez / Louise Leconte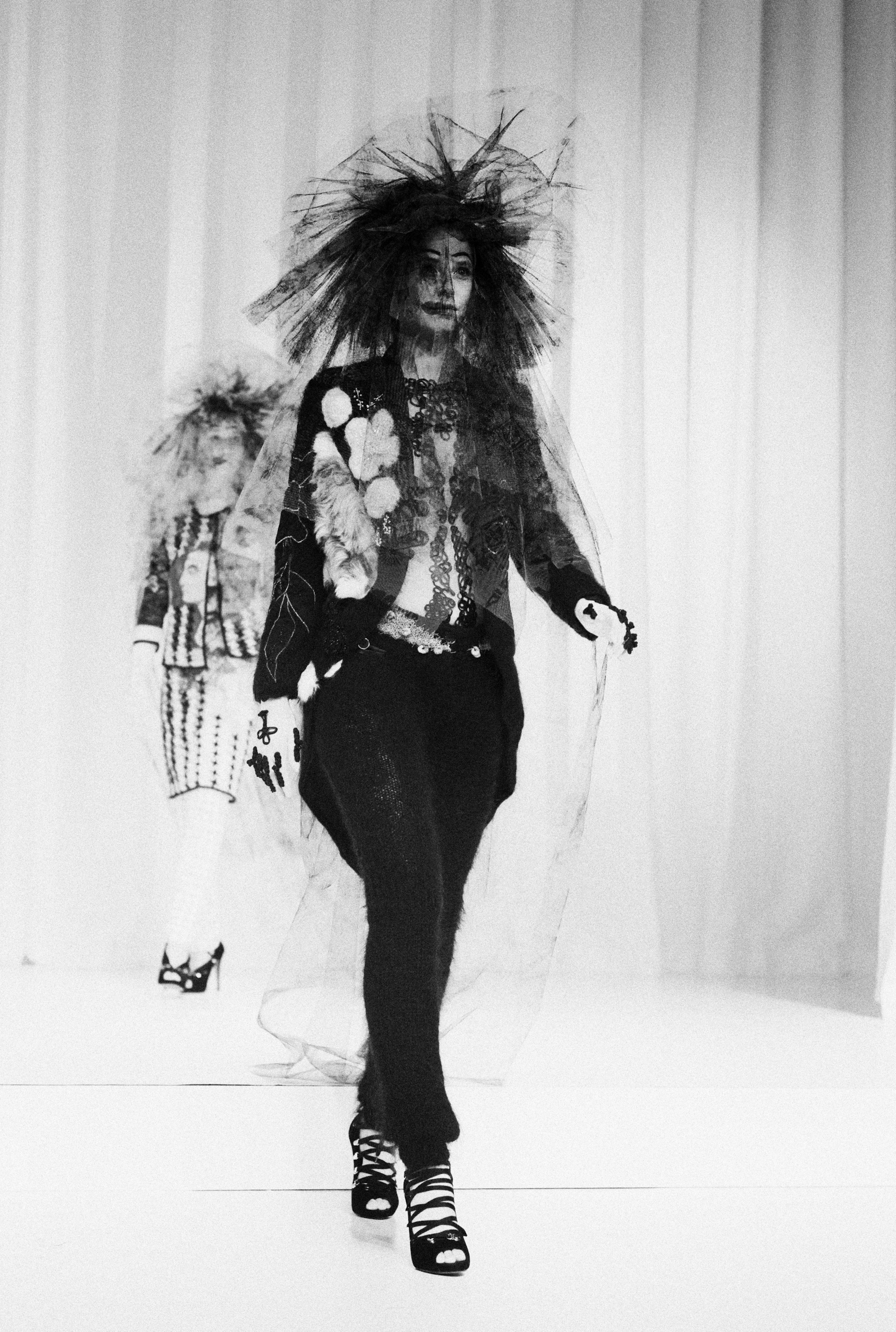 ICON by LOUISE LECONTE
4th year student collection at La Cambre mode/s/, 2011
The collection was made in collaboration with textile designer Daniel Henry.
Photo credits : Micha Margo / Jonathan P Lévy / Fabien Haesaert
*The ICON collection is a reflection on the iconic items of clothing that made it through the fashion history; garments that would almost unanimously refer to certain images and create persisting stereotypes in the social psyche. ICON aims to question these stereotypes by confronting them or distorting them in order to create new icons born from improbable unions: a men's coat is cut out in a wedding dress; a corset is knitted in pure, heavy wool; the little black dress is made of biker's patch, etc.